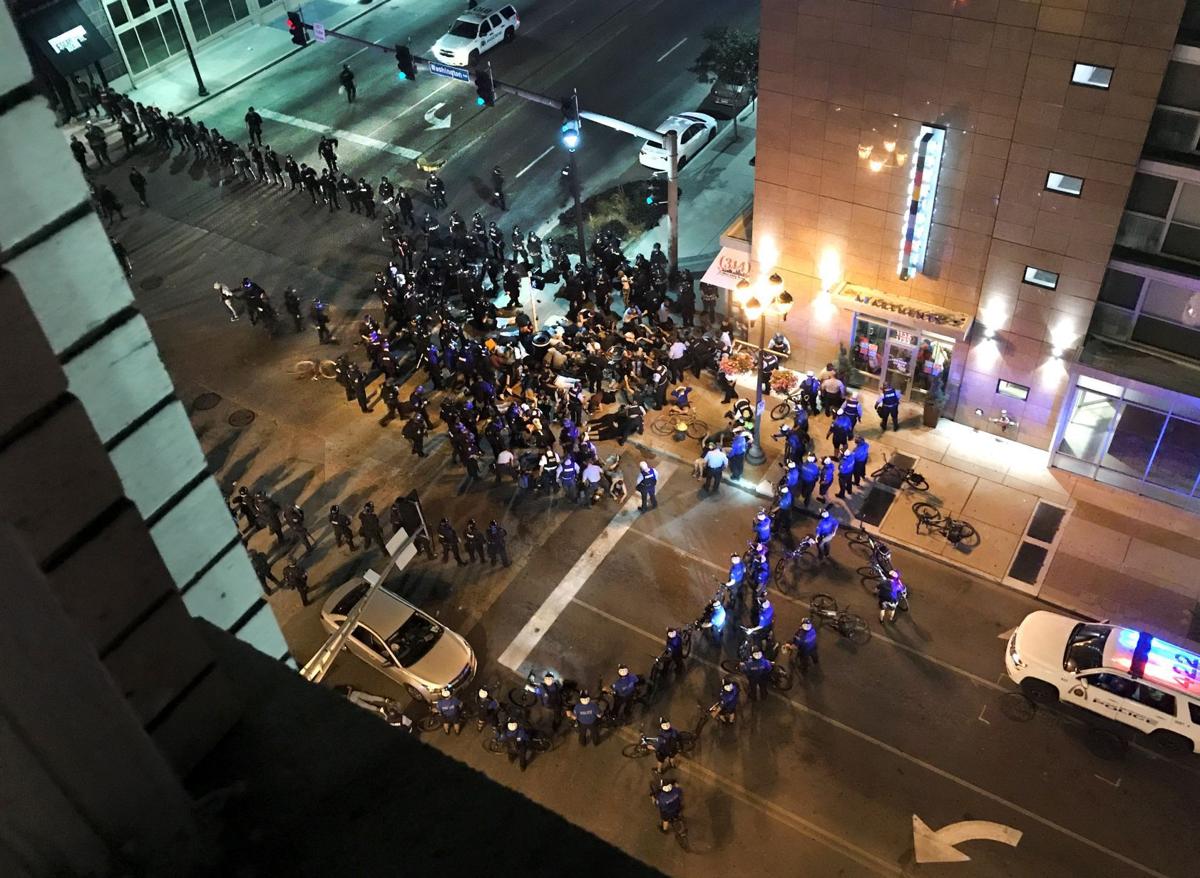 "ST. LOUIS • Police used a technique called kettling on Sunday night to box in about 100 people at a busy downtown intersection and arrest them for failing to disperse.
It's a tactic used to corral a group of people who fail to follow police orders. St. Louis police took the action after several windows were broken and concrete planters and trash cans overturned.
But some of those caught in the box made by rows of officers said police overstepped their bounds, using excessive force and chemical spray on people who were not protesting, including residents trying to get home and members of the media. As police closed in from all sides, they struck their batons in unison on the pavement, in a cadence march.".
"This is no time to play the victim game," Klinger said. "It's time to leave."