Updated: 4:56 PM CST Nov 29, 2016, Brett Rains
BREAKING UPDATE: Nov. 29, 2016 – Former Johnson County Deputy Robert Retford bonded out of jail Tuesday, after he was given a $5,000 bond.
Retford was ordered to surrender his passport and have no contact with the victim in the case.
Retford's next court appearance was scheduled for January 6, 2017. On that day, he will enter a plea and a trial date will be scheduled. That trial is likely to happen in the Spring or Summer of 2017.
Retford was assigned a public defender. If convicted of the Sexual Assault Class C Felony, he could face 3-10 years in prison and/or a $10,000 fine.
————————–
Original story below: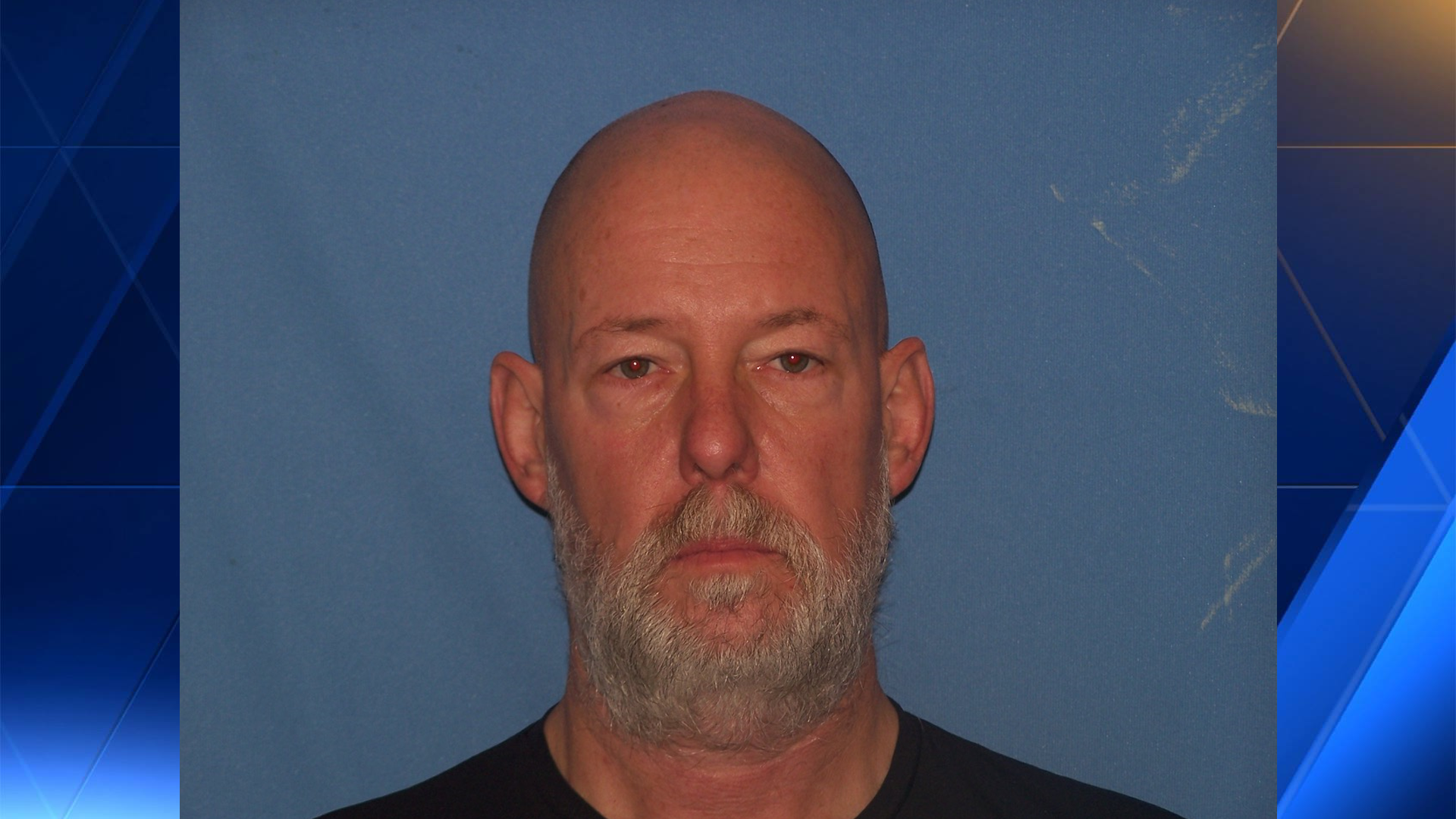 Former Johnson County Deputy Robert Retford was arrested, accused of sexual assault and booked into jail in Russellville Monday.
40/29 News does not normally reveal the identity of sexual assault victims. In this case, the woman asked to be identified and wants everyone to know what she says that deputy did to her. We are using her first name.
"This man raped me," Shanna said.
During the second week of September, Shanna says, two Johnson County deputies showed up at her home for a domestic dispute. Shanna says she was arguing with her boyfriend and a neighbor, when someone called police.
She says Deputy Robert Retford offered to take her away from the situation. She says she got into his patrol car and they drove away. She told investigators that while they were in the car, he put his hands in her pants and made her touch him over his pants.
After that happened, she says Retford took her to a hotel in Clarksville. She said he didn't stay at the hotel with her, but gave her his card with his name and number on it and told her to call him. The next morning, she called him from the lobby.
She told officers that Retford picked her up while he was on duty and took her to her friend's house.
That's where she says Retford assaulted her with either a flashlight or his police baton. Then, Shanna says, the deputy raped her and urinated on her.
"After that he made me drink his urine," Shanna said."He told me to enjoy being covered in his ****, that's what he said."
"I think he's scary, it scares me just talking about him,Shanna said."
Shanna tells 40/29 News she was on drugs when the assault happened. She does not remember if she told the deputy to stop.
"I don't know, I guess I just kind of froze up,"Shanna said. "I don't think I said anything, I don't think I could speak,I don't know."
The following day a friend took her to the hospital. The report shows that Fort Smith police were called by hospital staff and later,state police were called to handle the investigation.
"I think he should be in jail locked up and I don't feel other women and girls out there are safe, " Shanna said. "He's not a good guy, he's scary and he's dangerous."
Deputy Retford was arrested and booked into jail late Monday afternoon. The prosecutor told 40/29 News Retford is facing a charge of Sexual Assault in the 3rd Degree. If convicted, Retford could spend up to 10 years in prison.
Johnson County Sheriff Larry Jones told 40/29 News he immediately suspended Deputy Retford when an anonymous person reported the incident in September. Jones said that four days later, Retford resigned.
Retford told investigators he did have sexual relations with Shanna, but that it was consensual, according to an arrest affidavit. Retford says he did not threaten her.
Retford is being held in Pope County because he used to work for Johnson County.