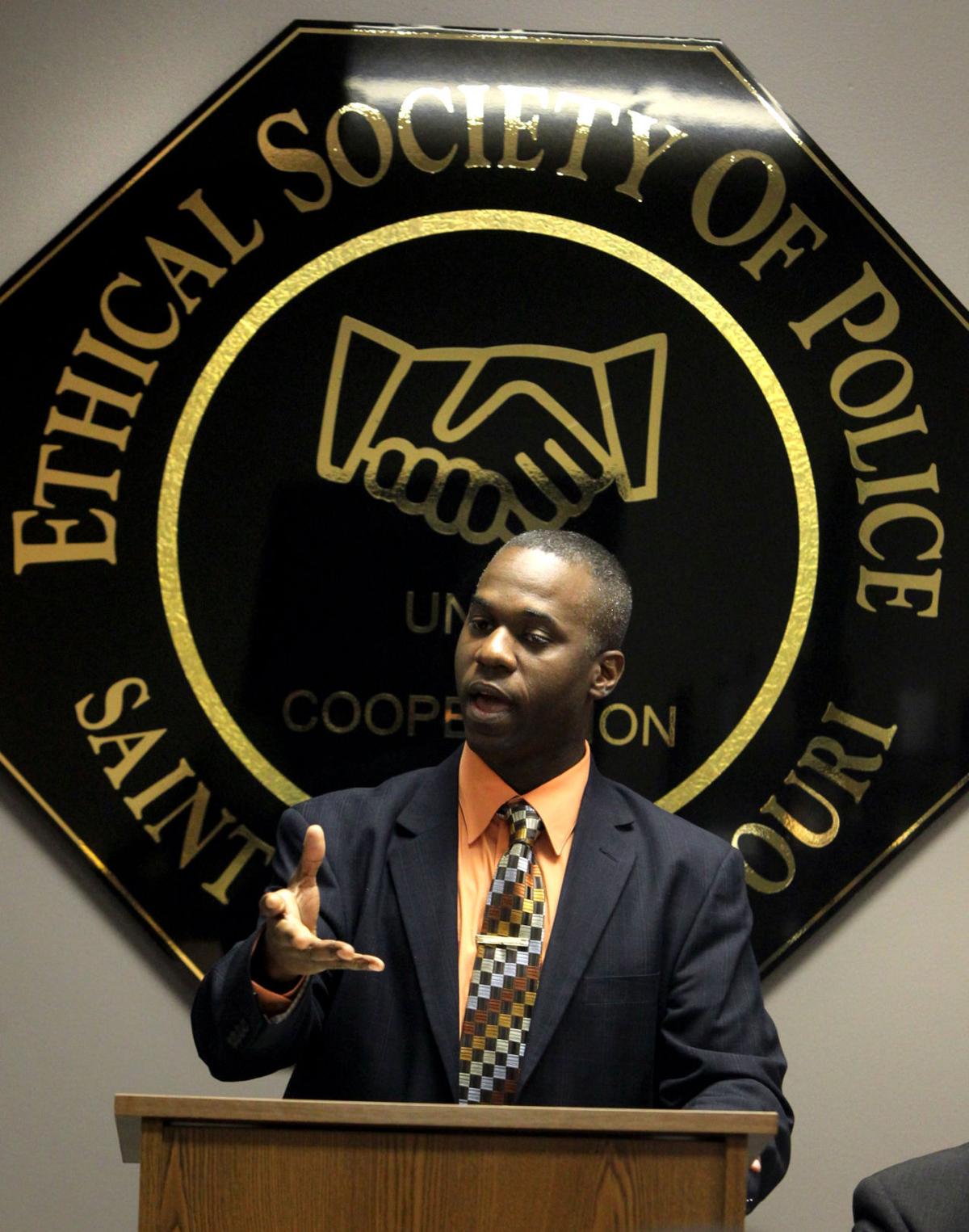 Darren Randal Wilson, 42, used money from the Ethical Society of Police on his side business of promoting local comedy shows "featuring nationally known comedians," prosecutors said.
The current president, Sgt. Heather Taylor, told the Post-Dispatch outside the courtroom that Wilson looted the building fund and money meant for community service and legal representation.
She said the group was forced by Wilson's theft to downsize.
Asked if Wilson had repaid any of the money, Taylor replied, "Not one cent."
Taylor said that Wilson was a former professional clown, and said that he behaved as a "clown."
"He needs to go to jail," she said.
Wilson is not related to the former Ferguson police officer Darren Wilson, whose shooting of Michael Brown in 2014 drew nationwide attention.
During the plea hearing, Assistant U.S. Attorney Cristian Stevens said that as president, Wilson wrote unauthorized checks and made unauthorized transfers, debit card transactions and cash withdrawals of ESOP funds.
The money in the accounts came mostly from member dues, he said.
Under federal guidelines, he faces a possible term of 12 to 18 months in prison when he is sentenced Dec. 12.
As part of the plea, prosecutors agreed to ask for 12 months, Stevens said, and Wilson's lawyer could ask for less.
Wilson began his police career in March 1997.
He was suspended from the police department without pay in March 2015, after "financial irregularities" were discovered by the society in December 2014.
He was indicted by a grand jury in April on nine felony counts of wire fraud, and pleaded guilty Tuesday to all charges.
As part of his plea, he agreed to turn in his law enforcement certification and never work as a police officer again.
The Ethical Society of Police says it was founded in 1972 to "monitor and rectify the racial and ethical challenges that confront the Metropolitan Police Department." Many members also are represented by the separate, predominantly white St. Louis Police Officers' Association.
http://www.stltoday.com/news/local/crime-and-courts/former-head-of-st-louis-police-group-admits-stealing/article_37f1a65c-cf96-5c63-8c43-3d3c716a8090.html?platform=hootsuite